It may be one of the silver linings to this pandemic—many of us have become more eager and more resolved to embrace a green, sustainable lifestyle.

Dreams built green—this is Filinvest Land's commitment to creating green communities to help Filipinos adapt a green lifestyle.
From something as simple as becoming a plantito or plantita to making an effort to walk instead of drive to a nearby destination, we became more mindful of our choices. More than ever, we found ourselves drawn to a lifestyle that allows us to not only live healthier, but also reduce our carbon footprint.
So, what's the connection? As the pandemic highlighted the importance of self-care, it also showed us how our surroundings, communities or our so-called "built environment" can have a huge impact on our physical, mental and emotional well-being.
It's a fact—this highly transmissible virus made us appreciate the value of fresh air, open spaces and healthy buildings. Those long periods of being cooped up in our homes made us grateful for a simple walk in the park. Even the mere sight of lush greens and nature can already do wonders for our minds.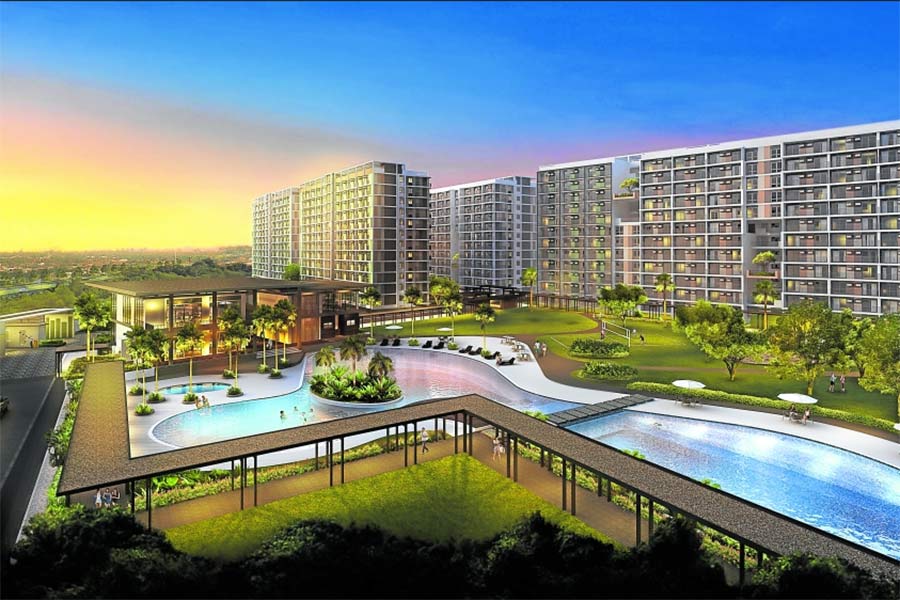 Panglao Oasis in Taguig's building design draws inspiration from the waves of Panglao's beaches and offers units designed for comfort and efficiency, while the Venti-lite technology utilizes sky gardens and air wells to maximize natural light and ventilation.
Choosing to go "green and sustainable" certainly makes perfect sense. And it can be easy and practical too! You don't have to go all out to make a difference. All you need to do is make that important switch one simple practice at a time.
Here are four ways you can do so.
1 . Walk more, bike more
Need a few items from the shop just around the corner? Ditch the car and walk. A little further down the road? Take a bike. Walking and cycling are good ways to reduce car emissions while getting fit and healthy at the same time. Best to choose shops and institutions that are nearer your place. This will help you save on fuel costs as well.
2 . Make nature your best friend
In the new normal era, nature is touted as an antidote to the stresses that come with this still raging pandemic. Boost your physical and mental health by taking a stroll in a lush park as often as you can, get some vitamin "sea" one weekend, or go "forest bathing" whenever possible. Get plenty of fresh air and sunlight early morning or late afternoon.
You can also bring the outdoors inside your city home. Open your windows during the early morning to get natural lighting and ventilation. If you can, turn a small portion of your space, rooftop or balcony into an urban garden. Your fresh herbs or greens will not only allow you to save on costs, but these will also take out carbon dioxide from the air.
3. Go for efficiency
Always make sure to unplug appliances, switch off lights and turn off faucets when not in use. Resources are shared so make a conscious effort to conserve resources at all times. It's best if you can eventually shift to smarter, more energy efficient appliances and water fixtures as these are longer lasting and will generate savings in the long run.
4. Live in a green, sustainable community
You can make that switch a whole lot easier by choosing to live in green, sustainable communities like those built by Filinvest Land Inc.
This seasoned developer has long been greening the way forward with its impressive portfolio of developments, which promote and espouse sustainable practices—thus, enabling you to lead a green lifestyle seamlessly. Besides helping enhance lifestyles and building the Filipino dream, Filinvest Land ensures that its projects also respect the environment.
GREEN
'Dreams Built Green'—Filinvest Land's commitment to building green communities—is characterized by its three pillars of green, health, and life tech. These will show you how you can inch closer to your dream of living the ultimate green lifestyle.
For one, green spaces abound in Filinvest Land projects such as parks, reserved forests, farms—take your pick. City developments, where space is scarcer, meanwhile showcase biophilic designs, which integrate elements of nature within man-made environments.
HEALTH
Health and wellness are likewise primary considerations in the way Filinvest Land has master-planned its communities and designed its residences. Developments are planned to have 60 to 70 percent of the area allocated for open spaces, while buildings are meant to have low density. Consequently, this will result in more privacy for residents, lesser vehicles within the development and therefore, lesser emissions. Filinvest also ensures cross-ventilation for homes while medium-rise buildings have Ventilite, Filinvest's revolutionary technology that allows natural light and ventilation to permeate through the building.
Amenities and features contribute to ensuring a well-balanced lifestyle—from facilities that will help you get fit; open areas where you can walk, jog, run or meditate; to social spaces where you can enjoy activities and strengthen ties with family, friends and neighbors.
LIFE TECH
Life tech further ensures that your green lifestyle will fit the changing demands of the new normal. Spacious units in Filinvest Land projects are conducive for you to live, work, study, and play safely and comfortably. Provisions for fiber optic internet connection make it all the more convenient for you to stay at home, while proximity to essential establishments, institutions, business hubs and transport nodes means you can conveniently walk, take public transport, or be a short drive away to wherever you need to go.
Filinvest Land is also going paperless by creating channels such as the MyHome and Service Desk Online apps to move transactions online not just for residents but also for potential buyers and its sales force.
Filinvest Land has certainly gone beyond the business of simply creating communities and growth centers. In creating these spaces, Filinvest Land is more importantly encouraging and empowering more Filipinos to lead a truly green and sustainable lifestyle.

Condominium development 8 Spatial in Davao boasts of wide open spaces which are dedicated to lush greens and lifestyle amenities.

Inspired by a coastal town in Italy known for its picturesque landmarks and scenic beauty, Amalfi at City di Mare lives up to its name as it offers a majestic view of both the mountain and the sea.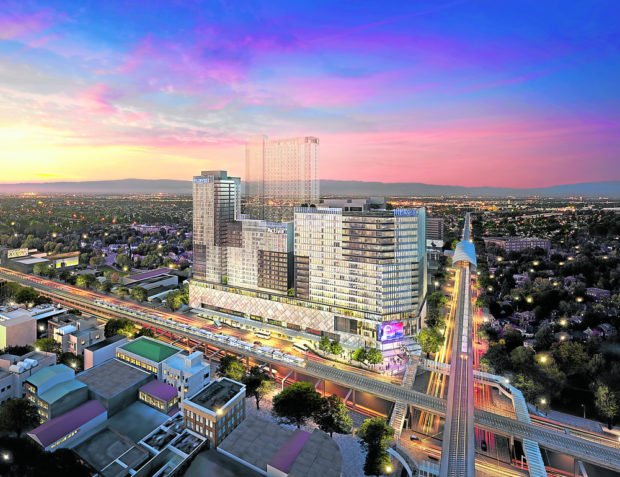 Activa by Filinvest is a mixed-use development placed right at the crossroads of Edsa and Aurora Boulevard connecting it to North, South East and West Metro Manila.